This has been a long time coming. It's been probably so long this piece of information isn't news at all, but I'd nevertheless wish to speak about the geektastic project Marvel has in its works.
You have heard it. Carol Danvers has graduated from the Ms. Marvel moniker, gotten a costume change and a short cut, kicking supervillain ass under the name Captain Marvel. What this means is that the Ms. Marvel persona remains open for anyone willing to don a mask and trade punches in alleyways. And Marvel has the perfect person for the job.
She's a teen.
She's Pakistani.
She's Muslim.
She even has trademark alliterated name.
She's Kamala Khan!
*Kapow!* *Poom!* *Fwooom*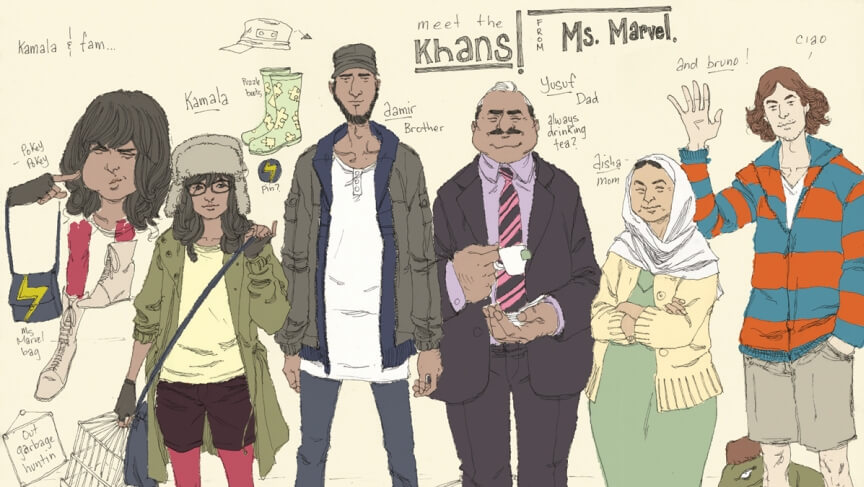 Talk about diversity – an inescapable buzzword in the comic book community in the past several years. And one of the Big Two are actually giving a solo title to a new female character of a very popular-to-demonize ethnic and religious background. It's a big, brave and welcome move.
Honestly, I haven't been paying Marvel much attention as their interconnected story arcs confuse me more than I'd like to admit. Then, of course, came a period where vampires happened and I'd like my superheroes without vampires in the mix, but Marvel has been really sticking to diversity in recent times. I'm talking a very healthy gay relationship in Young Avengers, big gay wedding and an all-female X-Men team (even though its writer has been revealed to be a sleaze in a recent scandal; not linking or going into it as it has been covered far better than I can).
Kamala Khan's existence and solo title shows a willingness to go places superhero comics avoid going – new ground. The Big Two rely on already established properties to keep readers coming back over time and it's easier to reboot, retell and reimagine than introduce brand new characters to the mix. DC's The New 52 initiative proves how lucrative the business model has proven to be in the long run. The last character introduced that I can remember is Starling in the new Birds of Prey lineup*.
In 2013, mainstream storytelling forms should recognize their audience does NOT come close to being homogenous, nor bound to one national market. It's diverse and international and it needs to be represented.
Creators G. Willow Wilson and Sana Amanat give some details about the direction of the story, Khan's powers and her identity:
"We wanted to stay away from typically girly superpowers — things that sparkle, moving things with you mind, floating in the air," Wilson said. "We wanted to give her something more physical, a little bit more unexpected."

"I don't think I necessarily wanted this to be about religion at all," Amanat said. "That's just one aspect of who she is. It forms one piece of her identity."
Kamala Khan will be able to change her body size and shapeshift her limbs and body, which sure is as tactile as powers come. A wonderful way to empower a minority and enforce the idea super heroes are for everyone to enjoy.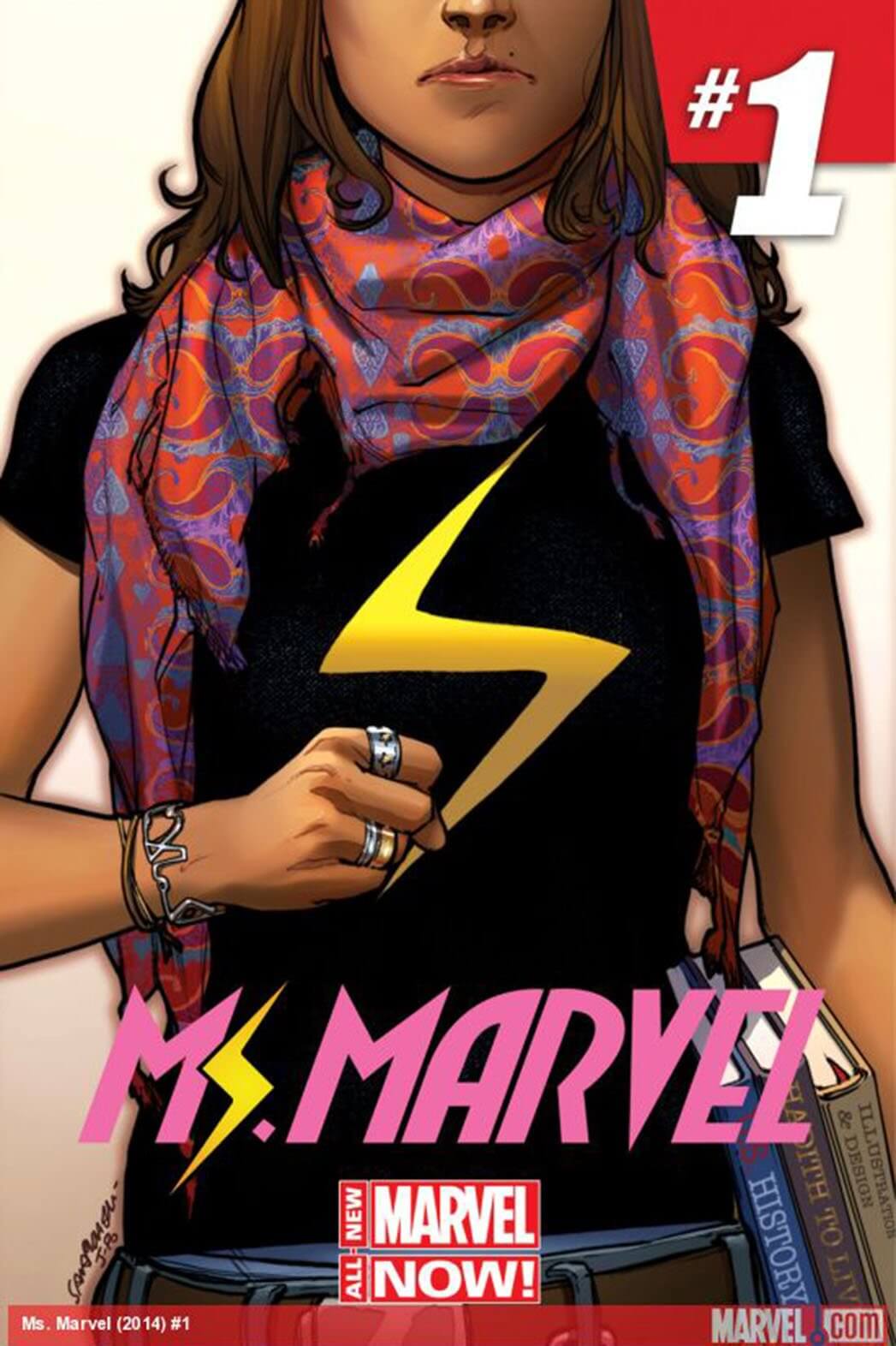 The new Ms. Marvel debuts in February 2014 and I have a few questions.
Will you be reading? Can American fans handle a Muslim Ms. Marvel or will the title wilt and get cancelled? So far media adores and supports the idea, but I tend to fear the worst especially when it comes to comic book fans.
—
* Fun fact: Over on Comic Vine, Starling has been given the powers of "attractive female" and "insanely rich". I guess we still have a way to go…