After yesterday's post on my successful sugar-free challenge (or quest), I've been thinking about what it means to be healthy and the divide between brains and brawn, a divide which society has chosen to embrace and reinforce through popular culture. Bear in mind, I'm mostly observing as a novice to concept of lifestyle change since routines and the known offer me solace, so this post will mostly present thoughts I've been distilling in my head for some time.
Bulgarians as I see my countrymen are not too keen on living healthy lives. It's mostly economic as money doesn't allow for an entirely nutritious diet, especially if you're providing for children. Nevertheless, I have realized language has a lot to do with this. In Bulgarian, 'healthy' (здрав, zdrav) as linguists have decided translates only in its most basic meaning, namely 'to be in good health', the normal condition of the body prior to any illness. It's a popular word, used in expressions, sayings and the go-to place for birthday wishes.
The secondary meaning, pertaining to 'being in good physical and mental condition', has its own word in the dictionary – здравословен, izdravosloven. First, the existence of these two words causes a separation of what I believe to a cause and effect. If you live a healthy life, then you would achieve the healthy state, we so often wish upon each other. Though honestly, I think when we wish health upon people, we expect health to come on its own as if handed down from a magical reserve of healing that gives you +10 protection against illness.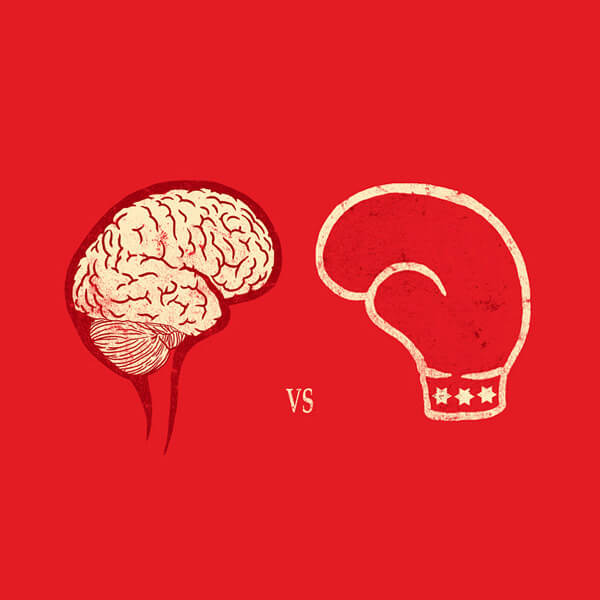 Gather enough well wishes and you don't really need to think about what sitting in a chair for the whole day, smoking a pack a day and eating junk food will do to you. And many don't really do think about it and the ones who acknowledge the negative effects, surrender to their vices. Here I would like to insert that I've been surrendering to my vices with religious fervor, so don't get the idea I'm judging anyone.
Здравословен, in the meantime, has a slightly more negative connotation as it is closely tied to the word diet, which in Bulgarian carries predominantly one meaning – a significant change in eating habits to ensure one loses weight to achieve a more aesthetically pleasing body. Whenever I would refuse a food item the person offering knows I like, the immediate question is whether or not I am on a diet.
The manner in which the question is asked mocks or belittles the notion you might change your dietary habits, because diet evokes notions of insecurity and displeasure in one's appearance. It is not viewed as a tool to grow and become a better self, because it feels like a punishment that has to be inflicted. And American television and cinema reinforce this idea in Bulgaria culture with each woman who utters in horror how she must go on a diet to drop pounds so she could get in a dress for some man.
Which brings to the next problem. Diets belong to women. It's as if gender identities divorced each other and a higher being had to decide which gender got which concepts and ideas. This is why women got diets and men got exercises. Men discuss what they do when they train always emphasizing on the physical exertion and women discuss calories and which foods one should avoid at all costs. Yes, to a point this is a generalization, but the prevailing examples I've seen in my short lifetime confirms this is another divide society has embraced rather than challenge.
Last but not least is the biggest misconception I've had about life and people, thanks to the very stupid and quite harmful separation of and competition between brain and brawn. It goes back to cartoons where nerds and bullies would be presented in an endless life cycle of battle and proof that one class based entirely on a single trait is superior. Dexter's basketball robot and Revenge of the Nerds are examples how irreconcilable the two concepts are. You're either smart and in a bad physical shape or an athlete with a hollow skull.
As a child growing up with American entertainment, that's the lesson I learned. There's no such thing as middle ground. You are one or another. You can't be a smart fit guy. And this made all the much sense, because there's always been strain between low-income members of the society who often have no other choice than work labour-intense jobs (brawn) and high-income society members who are either rich businessmen making shady deals, celebrities or politicians who are shadier still (brain). It's a completely different opposition based on a unique social and economic climate, but allows for the idea of brain versus brawn to take root with its own specific spin.
What does this have to do with me or you or writing?
You don't have to sacrifice your physical development for your intellectual or vice versa. Mix in both for a happier, hopefully longer life. I have been told so many times leading a healthier life actually stimulates the mind, which makes perfect sense, but hey, ignorance. What can you do? (I mean, yes, you can learn and overcome it, but it sometimes take a bit of an A-ha! moment for it to happen.)
Divides like this only encourage people to judge based on appearance. People wearing glasses who are out-of-shape aren't necessarily smart though I've sometimes represented this particular belief. People with toned physique and active lifestyles centered around sports aren't necessarily dumb or dim-witted. There's truth in the stereotypes, sure. I've seen it confirmed over and over, but it's not ultimate truth.
Lazy writers rely on stereotypes to carry out their characterization. Yes, it's so easy to go there. It may even seem natural to subtract physical strength from a smart character or intellect from an able-bodied, tough character. But there are other ways to balance out strengths rather than think it impossible for one character to embody physical and mental strength. Don't contribute to false characterization as it may prevent from someone realizing that there isn't a 'either or' situation with body and mind.