I don't know why, but I have a thing for fairy tales. Despite most female characters in fairy tales fall in two categories – subordinate, good girls or wicked, petty monsters of women, I'm drawn to the aesthetic, the narrative and the outcome. Perhaps it's the novelty to magic and trickery or the economic style where few words are needed to dress a horror in.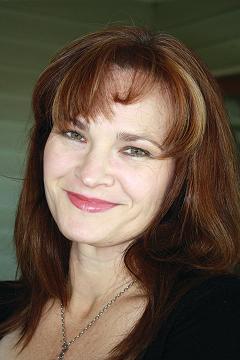 Fairy tales, despite what Disney has done to them, are horror stories. Dark stories meant for the adults which have been rebranded as children's stories and now have lodged themselves as a big permanent part in popular culture. You have movies, animations, books and comics. That's the power of fairy tales – their fluidity and adaptability to preferred mediums and tones. They can be whatever you want them to be while at the same time are a widespread cultural reference point.
This brings me to Angela Slatter has joined this conversation with an impressive body of work in the fairy tale field. She has a PhD in Fairy Tales (mind you, that's not really what it's called, but I love how it sounds) and understands where the most popular fairy tales have come from, what their original plots sounded like and how they transitioned from gory tales of self-mutilation and death into kid-friendly pastime. I've been reading her blog and she has covered Little Red Riding Hood, whose original bears no resemblance to its current reincarnation.
Just based on her knowledge, Slatter deserves attention (mind you, she's doing well with several awards under belt along with nominations and honorable mentions), because fairy tales are a tool to gauge where society has headed. She knows the history of the form and reinvents it to fit the changing cultural landscape. The end result – daring, darker, sexual, female-led stories with a lot more input than being pretty and allow for a quick rescue.
I discovered Slatter by complete accident. A copy of "The Girl with No Hands and Other Tales" arrived along with my copy of "Dead Sea Fruit" by Kaaron Warron and I fell in love with Slatter and her imagination. Every story in "The Girl with No Hands and Other Tales" works under the assumption the heroine remains in charge of her faith, which is not exactly a novelty idea as the shows Once Upon a Time and Jim C. Hines' fairy tale novels testify, but Slatter deliver her idea of empowerment in a chilling, hostile environment, which makes her stories feel all the rawer. As far as female empowerment goes, not a lot can top giving power and control to the characters who cemented the damsel in distress as a part of day-to-day slang.
I'm a fan. This fiction speaks to me. What's not to like? Little Red Riding Hood is a predator and Blue Beard dies at the hands of his latest victims. The Jacaranda wife wins back her freedom in a way that deprives her captor's happy ending, while The Juniper Tree sees a spectacular revenge scene that somehow feels wholesome in its grotesque.
Slatter knows how to tell a story. Her pen runs rich and colorful. Her images are lush, intricate and inspire awe. Her fiction is regal and demands your attention. Go read her!