I have decided to talk about Silvia Moreno-Garcia, who ties nicely with the Lovecraftian vibes I picked up yesterday with Carrie Cuinn's "Cthuhlurotica", seen as how Moreno Garcia runs the fabulous Innsmouth Free Press – a micro-publisher working with Lovecraftian horror and Weird genre stories. I met Silvia through Twitter and stayed on as a fiction reviewer and reviewed the second season of The Walking Dead for their blog.*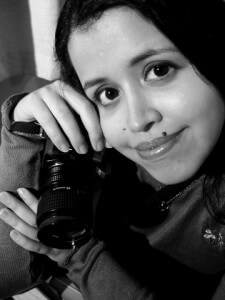 I'm rarely at a loss of words, when it comes to talk about the strengths of people as I tend to look deep into people in the hopes to figure out how they work. Silvia Moreno-Garcia possesses too many positive qualities and putting them in any order comes with a difficulty to me. The first and most obvious strength is Silvia's professionalism. Innsmouth Free Press might be a small press, but it carries itself as one of the big houses in terms of the products it makes available to readers.
The Innsmouth Free Press magazine, blog and anthology projects have been touched to the very last detail and are beautiful to behold. Garcia succeeds in running an industrious company, which comes with its fair share of risks, but every project Silvia takes on turns better than the former as I can testify with my luxurious hardcover edition of "Fungi". It's interesting to note, "Fungi" is available in several formats to match different tastes and you have to celebrate this thinking.
Innsmouth Free Press is a testament that small can make it big in ways beyond the pure financial aspect to publishing. However, Silvia Moreno-Garcia doesn't stop with being inspirational with her approach to creating books. I think she's the first person I've heard voice critique of the lack of multiculturalism in genre fiction and has tied her projects to this conversation. She often talks on Twitter about the Americanization in storytelling and the cultural references and cues authors feel obligated to work with if they are to become published in English markets.
As a writer, I've suffered from this dilemma whether to write about Bulgaria or just stick to the places, names and ideas US and UK markets would comfortable accepting. It's gone to the point where I feel uncomfortable typing Bulgarian names into the fiction I'm writing and I have great difficulty infusing my culture's essence within my writing. It's as if I'm a foreigner taking a peek into a very exotic place. It's dangerous to disconnect from your cultural background by the very thing that should be making you happy – your craft. Silvia seeks out the stories that don't follow this well-trodden path of storytelling in genre fiction.
I've found my interactions with her to be highly stimulating intellectually and I'll lie if I say I do not look up to her as an example, because I see a smart, self-assured person with a developing career, a good eye for aesthetics and a cause within our community. It's one thing to be involved in genre only because it's fun to tell adventurous stories and get paid for it, but another to love genre and wish for it to grow, evolve and embrace those who have been often neglected at the fringe, because genre is so potent and powerful and necessary.
Genre needs at least a hundred more like Silvia Moreno-Garcia. Until that happens, let's all be grateful we have one in the first place.**
* I'd like to take this opportunity to give a shout-out to Paula R. Stiles, who has edited my reviews for the longest time and helped me clear some mistakes in my writing. I remember our rants on The Walking Dead and though this feels an insignificant mention, you rock. I hope we work in the future.
**Silvia is also a gifted writer, though I have read a few select works, so I can't comment on her body of written work as I can on her achievements as a publisher and editor.