What's this feature about: Writers are notorious for giving advice on writing. Doesn't take long on the Internet to find a million or so articles on how write better, faster and stronger prose. Because it's inescapable, writers often are assaulted by opinions and ironclad rules on writing, which often contradict each other. In the end, you're a bit confused and have no idea who to listen. What I've learned about the craft (writing is magic!) is that writing is one personal experience and no two writers are the same. Unless they're clones. In which case I demand access to their cloning facility.
This is why I've taken to the streets to talk to writers about advice. What worked and what did not and why. The idea is not so much about to hash out new writing advice, but to foster more of a dialogue about a writer's relationship with advice. Last Monday, I had Jonathan Wood take the stage, which you can read here. This Monday I have the wonderful and talented Angela Slatter (who, as you know, is a bit of a celebrity on my blog).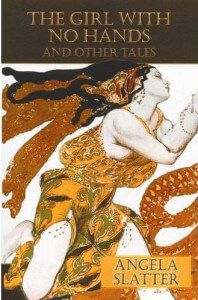 Which is the one piece of go-to, often-repeated writing advice that turned out to hinder your writing? And can you share an example of how/why it didn't work in a particular project.
"Get up early and write first thing in the morning."
Yeah, right. Write when is good for you. Not everyone is a morning person. As long as you have a regime where you write or do something writerly (answer interview questions, plot new scenes or books, stuff related to the business of writing) every day then that will work. After I finished Clarion, I thought "I'll get up at 5.30am and write for an hour before work, then I'll write on the train too." Neither of those things worked for me, although they may well work for others. I am a binge writer. I write in chunks, and only after I've had copious amounts of coffee and have woken up and am able to string words together in a manner that makes sense (both on the page and verbally). Don't be afraid to try new habits, but if they don't take after a couple of weeks, if they actively become obstacles to what you're trying to achieve, then just do what works for you.
What is the one thing you wish someone had told you about writing, which you had to learn the hard way on your own? Again a personal experience would be nice.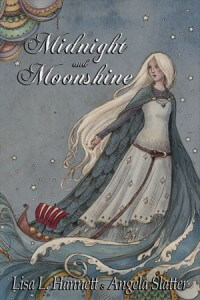 "You don't have to write a novel first."
I spent a lot of time trying to write abortive novels … or rather not trying to write abortive ones, but writing novels that without exception spontaneously combusted. It took me a while to realise I was someone who should start with the short form to learn my craft before I went on to the longer form. And if I didn't end up being able to write a novel, then it was okay to keep writing short stories.
Writing advice aside, what are you currently writing/about to publish/promoting?
I'm finishing off the writing (with Lisa L. Hannett) of the last Twelfth Planet Press installment in the "Twelve Planets" series, called The Female Factory. I'm part-way through writing a new collection/mosaic novel The Tallow-Wife and Other Tales. I'm also working on a super-sekrit project with Kathleen Jennings.
I'm publishing/promoting a new collection with Tartarus Press, The Bitterwood Bible and Other Recountings, which is a prequel to Sourdough and Other Stories. And I just finished my first novel, Vigil, and am waiting for final feedback on it, and I'm plotting out the sequel, Corpselight.
—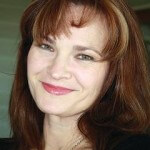 Specialising in dark fantasy and horror, Angela Slatter is the author of the Aurealis Award-winning The Girl with No Hands and Other Tales, the World Fantasy Award finalist Sourdough and Other Stories, and the Aurealis finalist Midnight and Moonshine (with Lisa L. Hannett).
Angela's short stories have appeared in such writerly venues as The Mammoth Book of New Horror #22, Fantasy, Nightmare and Lightspeed Magazines, Lady Churchill's Rosebud Wristlet, Fearie Tales, A Book of Horrors, Steampunk II: Steampunk Reloaded, and Australian and US Best Of anthologies.
She is the first Australian to win a British Fantasy Award (for "The Coffin-Maker's Daughter" in A Book of Horrors, Stephen Jones, ed.).
In 2013 she was awarded one of the inaugural Queensland Writers Fellowships. She has an MA and a PhD in Creative Writing, and is a graduate of Clarion South 2009 and the Tin House Summer Writers Workshop 2006.