I don't know whether it's because Australia gives birth to nature's deadliest being in creation or it's a coincidence, but the strongest voices in genre fiction to leave in an intransient mark in big ways hail from spider central down under. Kaaron Warren started the trend, then Angela Slatter picked up the pace with Lisa L. Hannett and Felicity Dowker hot on her heels with the publisher and editor Alisa Krasnostein there to push excellent fiction forth. I'm thrilled to include the most hailed name in fiction when it comes to dark fiction – Margo Lanagan.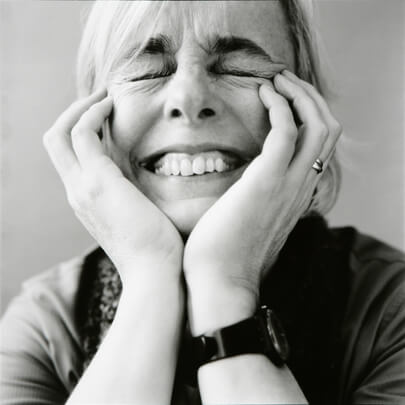 Prior to launching Women in Genre, I listed the women I knew I wanted to talk, then edited out a great many names because I couldn't exactly say anything worthwhile other than the most token of pleasantries. Margo Lanagan entered and left the list because honestly, I knew the name ever since Tender Morsels caused every genre reviewer to buzz and swashbuckler with opinions. The subsequent years allowed me to befriend Margo over Facebook and Twitter and I can testify that you won't meet a sweeter person with a good sense of humor (Margo once promised me she'd write in a scene with a magic shovel, which is all I need to laugh my ass off).
I was a fan of the person, but of the author; that is until I had the immense pleasure to acquire her excellent short "Goosle" for Tales to Terrify during my tenure as an assistant editor charged with acquisitions. In short: mind blown. Margo Lanagan set out to retell Hansel and Gretel, which has been done over and over again, but her retelling renders every other irrelevant in the sense it goes on to ground the story in realism. Forget about witches in the classical sense, add an emphasis on the plague, child molestation and cannibalism and you'll read a story, which arrests you with its graphic nature and terrifies you with this story's plausibility. Lanagan proves horror writers need not search for monsters to scare their readers when human beings can suffice.
As a consumer and creator, I have an urge to experience an emotional catharsis and the art I seek out needs to mutilate me at a basic level. The stories that matter most butcher you open and leave you raw. "Goosle" has cut deeper than most short stories I've read and remains vivid in my mind even now, a year after I first requested to read it. It took one story to consider Lanagan one of my favorite authors, but at the same insufficient to warrant a love letter of appreciation.
Recently, I had the financial means to order books galore so I decided to go on a Margo Lanagan streak and ordered her collection Red Spikes and her novels Tender Morsels and The Wives of Rollrock Islans (also titled Sea Hearts). As I'm a slow reader I've only finished Red Spikes, but the collection – as thin as it is – confirms my original statement: Lanagan has positioned herself on a high perch as a personal luminary (a luminary in general should you misread between the lines).
Red Spikes proves she possesses a strong imagination with chameleon properties, because each story becomes a vessel for her characters' essence. As with "Goosle", Lanagan roots her fantastic visions into reality which she then thins out as if she were running a rolling pin on dough, until I realized reality had forgotten how to function and I've been stranded in an odd and vivid place, which you don't know for sure if you belong in but are sure exists.