January has been most industrious although the crowning achievements have more to do with freelance projects and event organization rather than fiction writing. Nevertheless, things have happened over the course of the month and I bring forth the news I'm allowed to share insofar I'm allowed to share them.
* Earlier in the month, an editor I've wanted to work with for some time with approached me for a flash fiction project. I said yes and that's as far as the story goes. I'll be able to divulge a bit more as time goes on. What's fun is that I'm tasked to write something I never thought I'd ever do. It's a clue. Figure it out.
* "The Language of Knives" has been pushed back and TOR.com will publish it on April 6th. The story illustration is due to be revealed very soon. Delays happen, but I promise you that once the story goes live, it will go with a loud bang.
* "The Fungi That Talk Softly" now appears in Bulgarian at Сборище на Трубадури. This is a story near and dear to my heart, because I really went down the rabbit hole writing it and the fact I managed to sneak it in the final issue of Electric Velocipede means a lot. I've prepared a post on reading yourself in translation, especially when it's from a second to native language and you're not the one doing it.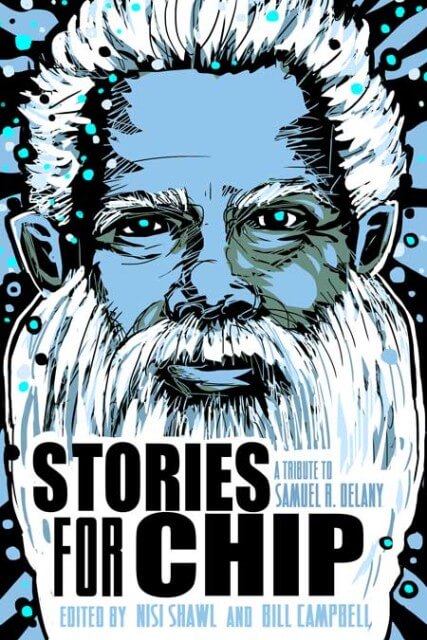 * Nisi Shawl and Bill Campbell have accepted my story "Holding Hands with Monsters" for their anthology "Stories for Chip" – a project celebrating the creative genius of Samuel R. Delany. It's an important project and I'm happy to be a part of it. Here's the whole ToC with stories and essays:
Christopher Brown – "Festival"
Chesya Burke – "For Sale: Fantasy Coffin"
Roz Clarke – "Haunt-type Experience"
Kathryn Cramer – "Characters in the Margins of a Lost Notebook"
Vincent Czyz – "Hamlet's Ghost Sighted in Frontenac, KS"
Junot Díaz – "Nilda"
Geetanjali Dighe – "The Last Dying Man"
L. Timmel Duchamp – "Real Mothers, a Faggot Uncle, and the Name of the Father: Samuel R. Delany's Feminist Revisions of the Story of SF"
Hal Duncan- "An Idyll in Erewhyna"
Fabio Fernandes – "Eleven Stations"
Jewelle Gomez – "Be Three"
Eileen Gunn – "Michael Swanwick and Samuel R. Delany at the Joyce Kilmer Service Area, March 2005"
Nick Harkaway – "Billy Tumult"
Ernest Hogan Guerilla – "Mural of a Siren's Song"
Nalo Hopkinson & Nisi Shawl – "Jamaica Ginger"
Walidah Imarisha – "Walking Science Fiction: Samuel Delany and Visionary Fiction"
Alex Jennings – "Heart of Brass"
Tenea D. Johnson – "Each Star a Sun to Invisible Planets"
Ellen Kushner – "Delany Story"
Claude Lalumiere – "Empathy Evolving as a Quantum of Eight-Dimensional Perception"
Isiah Lavender – "Delany Encounters"
Devorah Major – "Voice Prints"
Haralambi Markov – "Holding Hands with Monsters"
Anil Menon – "Clarity"
Carmelo Rafala – "Song for the Asking"
Kit Reed – "Kickenders"
Kim Stanley Robinson – "Introduction"
Benjamin Rosenbaum – "The First Gate of Logic"
Geoff Ryman – "Capitalism in the 22nd Century"
Alex Smith – "Clones"
Michael Swanwick – "On My First Reading of The Einstein Intersection"
Sheree Renee Thomas – "River Clap Your Hands"
Kai Ashante Wilson – "Legendaire"