Writers are notorious for giving advice on writing. Doesn't take long on the Internet to find a million or so articles on how write better, faster and stronger prose. Because it's inescapable, writers often are assaulted by opinions and ironclad rules on writing, which often contradict each other. In the end, you're a bit confused and have no idea who to listen.
What I've learned about the craft (writing is magic!) is that writing is one personal experience and no two writers are the same. Unless they're clones. In which case I demand access to their cloning facility.
This is why I've taken to the streets to talk to writers about advice. What worked and what did not and why. The idea is not so much about to hash out new writing advice, but to foster more of a dialogue about a writer's relationship with advice. This week I'm interrogating Jaym Gates!
—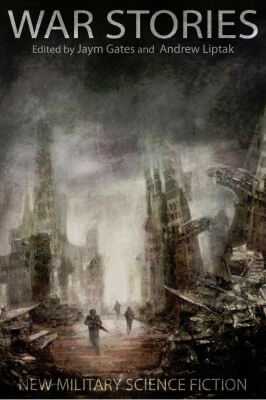 Which is the one piece of go-to, often-repeated writing advice that turned out to hinder your writing? And can you share an example of how/why it didn't work in a particular project.
Write every day. Seriously, that just doesn't work for me. If I try to make myself write every day, I feel guilty when I don't, and then that just turns into a spiral. Some projects, I can't stop writing, and want to work on them every day. Usually, though, I'm better off binge-writing about once a week, and doing other things the rest of the time.
What is the one thing you wish someone had told you about writing, which you had to learn the hard way on your own? Again a personal experience would be nice.
Some projects rely on the writer being a certain age or mindset before they really become viable. There's a project I've been poking at for years, a sprawling, vibrant epic fantasy, but every time I start working on it, I realize that I don't know enough yet. I don't have the experience necessary to make it what I want.
So while you hear 'don't be afraid to challenge yourself' 'just finish the story', etc, sometimes there are projects that need to sit and mature for a while. That's not a weakness, it's a judgement call that will save the writer a lot of pain and frustration.
Writing advice aside, what are you currently writing/about to publish/promoting?
I'm in the process of rewriting a weird fantasy novel for online serialization. I'm also getting a military science fiction anthology, War Stories, ready to go to the printers. And, of course, working on convention season for the Science Fiction and Fantasy Writers of America.
—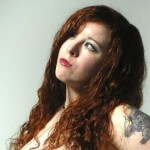 Jaym Gates is a writer, publicist to the SFF stars and current reigning queen of Kickster. Her clients and projects include Raw Dog Screaming Press; the Nebula Awards; Science Fiction and Fantasy Writers of America; Jeff VanderMeer; Crossed Genres Magazine; JoSelle Vanderhooft; the Charlotte-Mecklenburg Police Department and many more. Magazines, books, anthologies, presses, conventions, awards and organizations, all sorts of things.