Last week I didn't have the chance to write about mushrooms, because DEADLINES, but the immediate danger has passed and I can return to the mushrooms.
I have already blogged about the Aseroe Rubra or as I call it – the murder mushroom monster.
Today I'm going to introduce you to a much cuter, whimsical mushroom – the Psilocybe semilanceata. Boy, what a mouthful.
But first…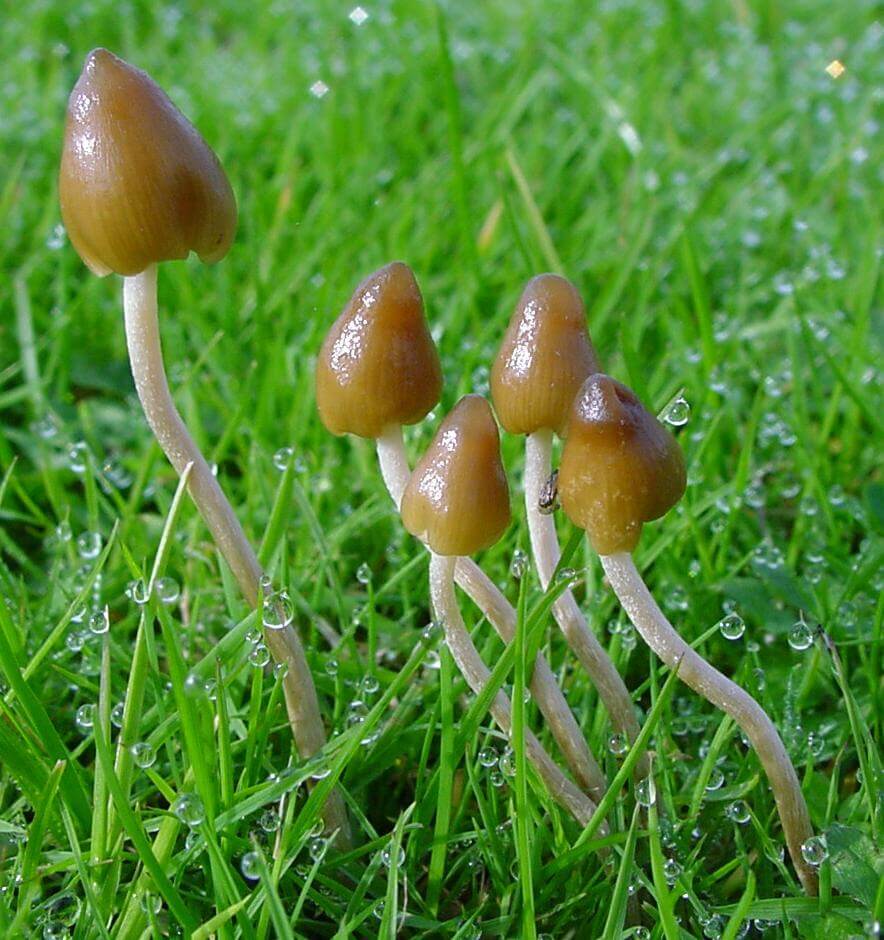 Let's see its reference in my story "The Fungi That Talk Softly" in Electric Velocipede. As this is the magazine's last issue, I'd urge you to buy the issue as a kind thank you for the great fiction it has produced over its 27 issues.
"Upon further inspection and deduction after Rostislav's assimilation, the Bulgarian clusters of diminutive Psilocybe semilanceata have now confirmed that this otherness manifested in the pauses between the biped's movements."
And the Psilocybe semilanceata oughta know, because as it turns out they're the stoners in the mushroom kingdom. Magic mushrooms as it were.
According to Wikipedia (because everything on Wikipedia is irrefutable fact), this mushroom is one of the most common and most powerful psychedelic mushrooms in the world. Yes, this small spermatozoid-shaped mushroom can send you on a trip through the woods of your mind in a flash.
What will you see in another matter entirely.
It's edible (obviously), but be careful where you consume it as governments can't really agree on its legality. But if you are inclined to push the envelope, you can find this on meadows, fields and any wet, north-facing flat terrain.
Fun Fact: The Psilocybe semilanceata has been described to have a nipple protrusion on top of its cap. Science talk!