Wednesday is right around the corner. Kama Libris is about to debut, but in the mean time here is a teaser image with the second lead in the Kama Libris project – Atticus. Here he is enjoying a good book in one of the less insane quarters of the Infinite Shelves.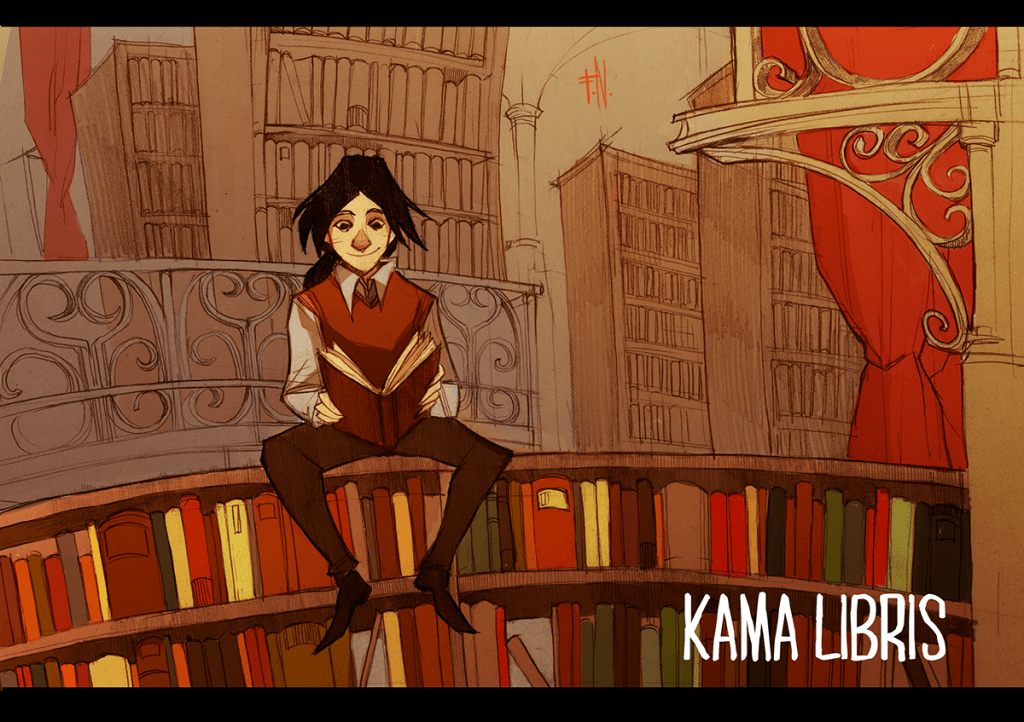 Tune in this Wednesday to the grand opening of the Kama Libris project! If you have no idea what this project is all about, here's a post that discusses everything in detail. It's about books, reading positions and general secondary world weirdness.
Be sure to check out the resident artist and dear friend Diana Naneva on Deviant Art.