Apologies for missing a Wednesday, so as a peace offering, we're happy to reveal a new character who will join the cast in the Infinite Shelves. Welcome Chimamandanata or Chima as all friends call her. She is among the veteran Book Keepers and owns a bar, which as we all know readers and writers are instantly attracted to. As the narrative forms, Chima's role will grow more important, because really.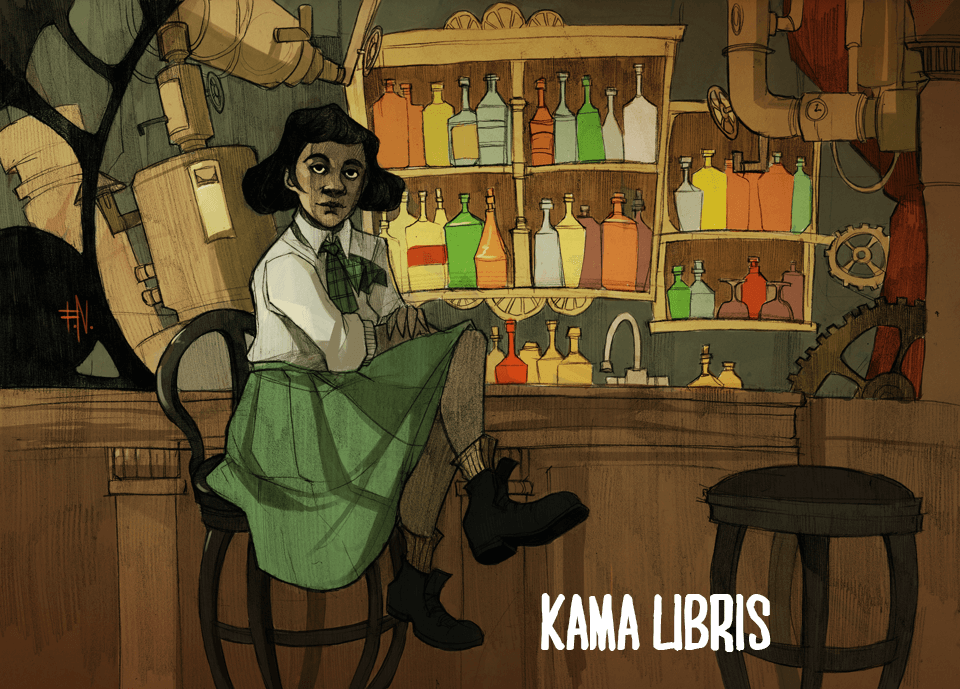 Bars! Secrets! Books! Bribes!
She makes a lovely living feeding information where it's needed. One more image after the jump!