Toiling away on the novel, I haven't had much opportunity to submit short fiction, but it's all looking great on the non-fiction front. The past few months I've seen pieces I'm excited about go live – a new installment on my column, a challenging review on an anthology and a piece on inspiration.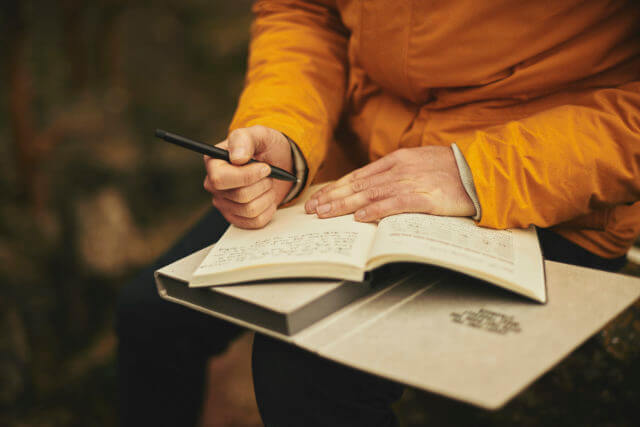 Innumerable Voices returned in August, highlighting the excellent work of A. Merc Rustad:
This is the efficient spell A. Merc Rustad crafts in their body of work: run wild with beloved concepts and images of speculative fiction until they turn into muscular, beastly things of grand proportions; readers try to follow along meticulously calculated trajectories, only to be then blindsided with deeper meaning and electrifying vulnerability. Speculative fiction has been hailed as literature without borders and without obstacles in front its authors. Rustad proves limits are optional. You come for the wonder and imagination, but stay for the heart.
Over at TOR.com, I published a review of At the Edge, an anthology presenting voices from Australia and New Zealand edited by Dan Rabarts and Lee Murray:
Based on your personal tastes, sweet spots, and deal-breakers, your mileage may vary, but either way At the Edge provokes a reaction, and it has given me at least ten new authors to follow with interest (which was certainly part of Rabarts and Murray's intent, in the first place). I felt rewarded by the opportunity to explore the particular geography of New Zealand and Australia, as most authors sought to ground their narratives in the existing places they call home, but that to me are fascinatingly unfamiliar. The few mentions of Māori mythology have kindled my desire to further extend my reading, and ultimately prove that speculative fiction can definitely afford to take more breaks from all the familiar cities and landscapes we've come to expect as locations and lead us on to less frequently visited frontiers.
Finally, creative powerhouse and all-around-great-human-being, Kaaron Warren, invited me to talk about inspiration as part of her Refreshing the Well series. I had a tremendous time talking about my creative process:
The idea of creativity as a physical well with concrete limitations, one that needs nourishment in reciprocity to consumption, appeals to me. In writing about my mental state I often refer to myself as a metaphorical body of water caught in one permutation or another. Writing, then, is the alchemy involved to transmute truth and concept into a narrative with the waters of this well as medium.

Metaphors aside I do find my own creativity to be a limited resource. For every project I try to be as honest in my storytelling as possible and weave in something fundamentally universal and true about the human condition as I perceive it. Often, there's an element of confession embedded. Small. No more than a kernel of personal truth. It's a way for me to stay connected to my words even when I write about something as impossible as hauntings that last centuries and monstrous raspberry bushes.