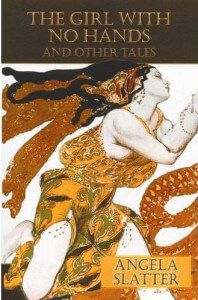 Title: "The Girl with No Hands & Other Tales"
Author: Angela Slatter
Genre: Fantasy / Fairy Tale / Lore
Pages: 210
Type: Collection
Stories: 16
—
What's Friday Story Dissection?
It's a weekly feature on the blog where I cast a more in-depth look into short stories, either in a collection or in an anthology. The idea is for these short stories to exist within the context of a loose narrative, determined by a theme, intent and story order intended by author or editor.
Anthologies have adopted detailed prompts to narrow down the wiggle space of submissions, thus creating a more focused narrative. I believe short story collections tell a larger story with individual stories feeding off and layering a top each other.
It's my intent to break down stories to their elements – a detailed, spoiler-full review with the mandatory quotes as a base to speak about the short story collection/anthology at length. This is a practice Bulgarian literature teachers would implement, loosely translated as "analytical literary essay", but on a much smaller scale. Plus, I intend to weave in personal digressions, so there's that, too.
—
Stories Dissected:
[1] "Bluebeard"
[2] "The Living Book"
[3] "The Jacaranda Wife"
[4] "Red Skein"
[5] "The Chrysanthemum Bride"
—
"Frozen", "Words" and "The Dead Ones Don't Hurt You" by Angela Slatter (6/16)
I'm deviating from the one-story-per-review format as I come upon stories, which departure from the fairy tale mold as they are all set in the modern world. However, unlike "The Living Book", these three stories – "Frozen", "Words" and "The Dead Ones Don't Hurt You" – don't find their beginning in ancient times. In this sense, they form a self-contained narrative bubble that touches upon the magic and wonder of the fairy tale world, but only projected through the lens of modern society.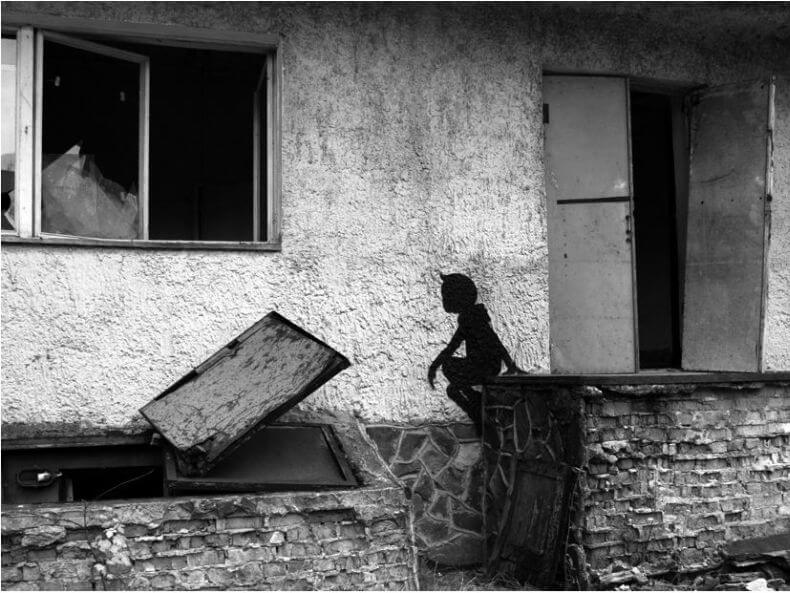 As such, the prose opts for a relaxed modern language rather than opt for Slatter's calm polish and regal ornamentations – her definitive trademark. "Frozen", the next story in order after "The Chrysanthemum Bride", explores the theme of child negligence, which is a first mention within the greater narrative of the collection, but disconnected from the greater conversation about women, their standing and their power.
"Frozen" could be considered a commentary on misplaced motherhood as a point to show that not every woman is meant to carry a child – an opinion the chilling end reveal seems to reinforce. But the seemingly male narrator (a rarity as only one more story features a male protagonist in leading capacity) and the focus on the very cruel crime of leaving a child to freeze to death do not really support this line of thought.
Personally, I found this to be an interesting and succinct story, but one that stands at odds with other tales in Slatter's fantastical collection rooted.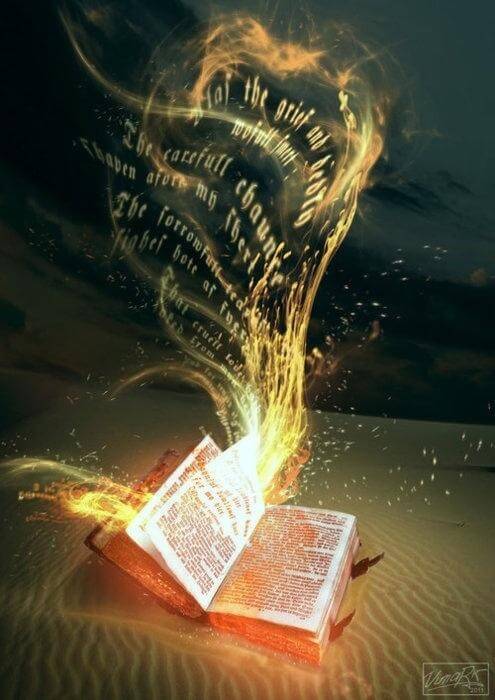 "Words", although set in modern times, is based on The Pied Piper, but led by a female writer with the talent to bring into existence the fantastical beings and landscapes of her own writing by reading her words. The story is innocent, cheeky and light as far as Slatter's imagination is concerned. The ending, given its source material, brings in a measured dose of heartache, but where the Pied Piper leads the children to their death (some tellings I have read have the piper lead the children to a pit where they fall and die), the writer in question leads them to a happy magic world in the vein of Narnia.
What's interesting with this tale is the oppression the writer experience in practicing her own method of writing, albeit a magical one. Even when done in the privacy of her home without a harm caused to anyone, her neighbors band together in attempts to make her stop. "Words" is a brilliant representation of a woman whose community fears and forces her to conform to the rules and roles expected of her.
The attempts start innocently enough, but quickly intensify. Misinformation is spread and the police becomes involved. In just a few paragraphs, Slatter demonstrates how easy it was for a community afraid of a powerful woman it couldn't understand to label her a witch. The label itself is mentioned and once the writer escapes along with all the children, her neighbors burn down her house – a clear reference to the witch burnings in the past. But the act itself carries no actual power as the writer has already triumphed and come unscathed.
From the three stories here, "Words" participates the most within the conversation about how powerful women can be and how misplaced within their own community they are therefore. In this line of thought "Words" is a natural successor of "Red Skein" , which had Red Riding Hood in the role of a woman whose community rejected for her power and independence.
"The Dead Ones Don't Hurt You" tackles the 'happy ever after', a trademark trope of modern fairy tales – repeated enough to be forever associated with the Disney Princess and a sugary, positive resolution. And it achieves this task without the horrifying consequences as seen in "The Chrysanthemum Bride" (aka death of the princess). It's more tongue-in-cheek and goes about deconstructing the happy ending with zombie sex slaves. Only in Slatter's hands can the zombie apocalypse (or lack thereof) serve as a tool to poke fun at the painfully clichéd wish of women to find the perfect man (a cliché, which has now gained a self-awareness within media and the Internet).
Melanie does find her perfect man (having now suffered through several failed relationships with hinted history of violence) – the EZ-Boy Billy, who is a hunky zombie and a descendant of the Stepford Wives as he's obedient and docile. Cue 'Happy Ever After'. Wait, no? But she got what she wanted. Well, what we learned from Willoughby in "The Jacaranda Wife" is that getting what you wish for doesn't equal endless bliss. On the contrary, Melanie's idea of how her relationship will be cracks as living with a passionless, mute and submissive partner does come with its own set of challenges.
—
Chances are not many have come to this point. If you have and this has been something you enjoyed, please donate to my PayPal account. I've been reviewing books for more than five years now and this project takes a lot of time and effort. Any appreciation would be grand! If you can't donate, like and share the post! Comment even.