I'm finally allowed to talk about this project. Last year, I talked about a short story of my "Secrets in My Waters Still". It was a commission for a game project and now that the book is well under way to publication, I'm allowed to talk about it. BEHOLD, Exalted 3 Fiction Anthology: Tales From the Age of Sorrows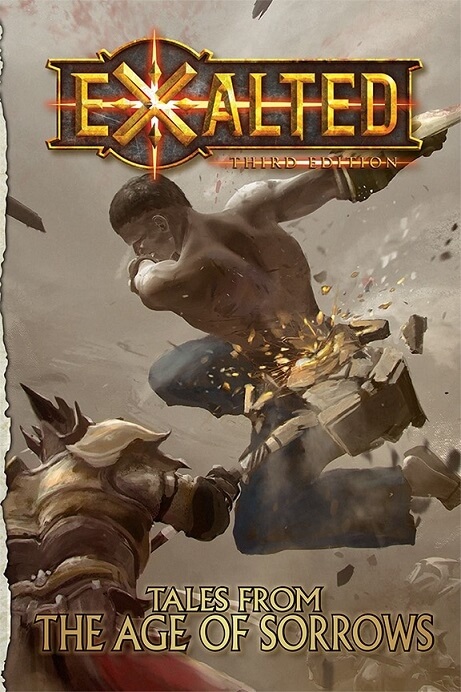 This is the tale of a forgotten age before the seas were bent, when the world was flat and floated atop a sea of chaos. This is the tale of a decadent empire raised up on the bones of the fallen Golden Age, whose splendor it faintly echoed but could not match. This is a tale of primal frontiers, of the restless dead, of jeweled cities ruled openly by spirits in defiance of Heaven's law. This is a tale of glorious heroes blessed by the gods, and of their passions and the wars they waged in the final era of legends.
I'll be joined by amazing authors such as Natania Barron, Rich Dansky, Steve Long, Lucien Soulban, Damien Angelia Waters, Wendy Wagner and Erin Hoffman.
Here is the KICKSTARTER page to check out more about the game, the mechanics and the project itself. It's been funded so you can't back it, but it's very informative. I had a lot of fun writing in this world.